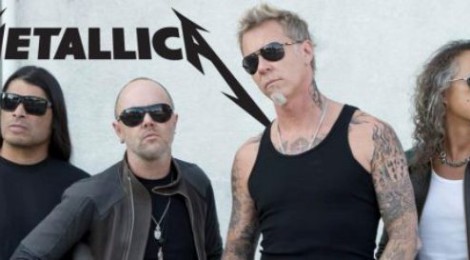 Metalicca
Metallica has released nine studio albums, four live albums, five extended plays, 25 music videos, and 37 singles. The band has won nine Grammy Awards, and has had five consecutive albums debut at number one on the Billboard 200, making Metallica the first band to do so. The band's eponymous 1991 album has sold over 16 million copies in the United States, making it the best-selling album of the SoundScan Era. Metallica ranks as one of the most commercially successful bands of all time, having sold over 120 million records worldwide.[1] Metallica has been listed as one of the greatest artists of all time by many magazines, including Rolling Stone, which ranked them 61st on its list of The 100 Greatest Artists of All Time. As of December 2012, Metallica is the fourth best-selling music artist since Nielsen SoundScan began tracking sales in 1991, selling a total of 53,642,000 albums in the United States alone. In 2012, Metallica formed the independent record label Blackened Recordings, and took ownership of all of the band's albums and videos.
On June 28, 2014, Metallica became the first heavy metal band to headline the Glastonbury Music festival, south-west England. Drummer Lars Ulrich had said that this was the first time, to his knowledge, that the long-running festival had contacted him. It was at the top of a "bucket-list of places" the band wanted to play.
In few days open air koncert in Prague.